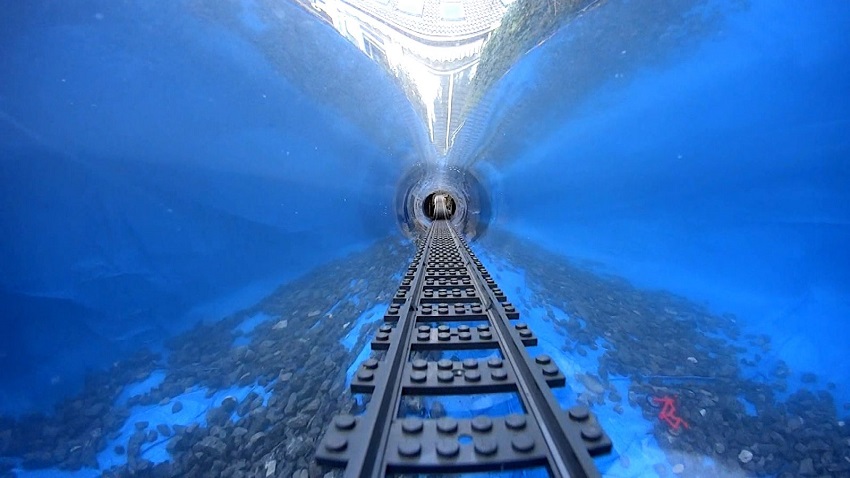 If you love LEGO sets and have a soft spot for trains, then Merijn's BANANENBUURMAN LEGO Train Adventures is the perfect ride for you.
Merijn van den Berg
His name is Merijn van den Berg, but you may know him as BANANENBUURMAN from the Netherlands. After having dedicated 15 years to the professional television and film industry, Merijn departed from the comfortability of his well-paying career and began spending the majority of his time on the incredible content for the BANANENBUURMAN Youtube channel.
Although his primary focus is LEGO trains, Merijn also showcases his own LEGO MOCs (My Own Creations) and a lot of other neat LEGO projects. Among Merijn many achievements, he was recently awarded with an official Youtube Silver Play Button for gaining 100,000 subscribers.
Merijn's Best LEGO MOCs
Over the years, Merijn has put together some pretty incredible builds. However, it's the BANANENBUURMAN creator's trains and track-constructions that gained him big popularity. Here are some of Merijn's finest LEGO MOCs;
LEGO Underwater Train
In this incredible LEGO MOC, Merijn constructed a long-scale set of train tracks in his backyard. The neat video shows the train and tracks from an array of unique and cinematic angles. It even includes on-train camera-views from both the front of the train and the rear of the train. The incredible design of tracks can be seen carving, twisting, and turning throughout what looks to be Merijn's backyard. And although the train makes its way around the backyard mostly on solid land, the best part of this MOC is when the train rides the tracks underneath Merijn's own fish pool. The segments of the video, in first-person-point-of-view on the train, riding underwater are spectacular. This is one train-ride that LEGO Minifigures won't want to miss.
LEGO Train 60051 On Real Train Tracks
This MOC by Merijn, is mostly composed of LEGO's official City High-Speed Passenger Train 60051 with a slight twist. In the video, on the BANANENBUURMAN Youtube page, slight modifications can be seen on the passenger train. Merijn's design utilizes a few technic pieces as railings to accomplish his ultimate goal; allowing the LEGO 60051 passenger-train to ride on actual, life-sized train-tracks. Seeing the miniature LEGO train ride on the real, larger tracks is quite astonishing and almost comedic. It's almost like viewing a scene from The LEGO Movie or Disney's Toy Story. Overall, this MOC's results were successful and functional. Just remember to watch out for real-life, moving trains if you choose to recreate Merijn's clever technique.
LEGO Train Vertical Loop
This build by Merijn is just pure joy. This high-speed MOC is represented with a full-sized LEGO train, composed of two locomotives and one passenger car, and one 6.5 meter long / 2 meter tall circular loop. Merijn's minute-long video on BANANENBUURMAN shows the double headed train climbing up tracks on a stairway before dropping down the same tracks in the opposite direction, like a boomerang. The train then zooms down the stairs at an astonishing speed and completes a full loop before launching into a safe room. Watching the train complete the loop is simply thrilling. Especially, since the 2-meter tall loop is about the size of an average front door in a standard suburban home. This MOC just screams high-octane fun!
LEGO Train 60197 TRIXBRIX Layout at Controversy Inn
As you may have observed by now, Merijn's MOC ideas mostly translate to incredibly long and unique train-track layouts. His track layout at the Controversy Inn is absolutely amazing. The tracks, composed of many custom pieces by TRIXBRIX, twist and turn all around, over, and through the unique bed and breakfast in the Netherlands. One of the highlights in his awesome train and track display is Merijn's closed-off, atom-shaped track layout placed near the center of the Controversy Inn.
Conclusion
Overall, Merijn van den Berg's train track MOCs are truly spectacular. Not only are Merijn's track layouts unique and fun, but his camera-work and filmography in his many BANANENBUURMAN Youtube videos are seamless and professional. Also, don't hesitate to check out his work on his website at https://www.bananenbuurman.com.
Summary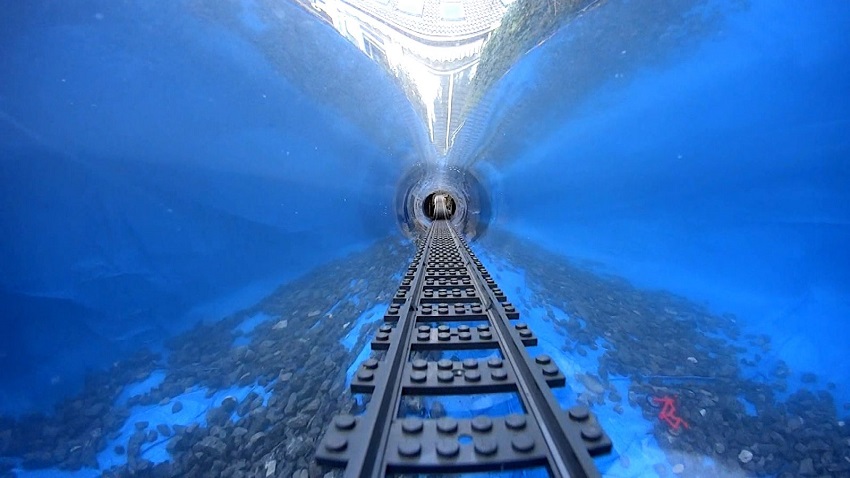 Article Name
Merijn's BANANENBUURMAN's Best LEGO Train MOCs
Description
If you love LEGO and have a soft spot for trains, then Merijn's BANANENBUURMAN LEGO MOCs are the perfect ride for you. Find some of his best creations.
Author
Publisher Name
Publisher Logo