The LEGO Minifigures Series 18 was a celebration. Now that the party is over, the LEGO Minifigures Series 19 is just around the corner. In this updated guide you can find all the latest rumours, breaking news and our early predictions as to which characters may feature in LEGO 71025. Wondering why Series 19 is 71025 and not 4? Read on for a full explanation.
LEGO Minifigures Series 19
Rumoured Release Dates
The LEGO Movie 2 Minifigures Series (71023) – January 31, 2019.
The LEGO Disney 2 Minifigures Series (71024) – May 1, 2019.
LEGO Minifigures Series 19 (71025) – August / September, 2019.
Our team's research was proven correct, the LEGO Disney 2 CMF will release on May 1st, and therefore is numbered 71024.
It's pretty much a given that the third series will be Series 19 71025, because the designers themselves said in an interview that they will definitely make one unlicensed series a year. LEGO's Minifigures Series through 1-18 have all been unlicensed.
Previous LEGO Minifigures Series release dates
Since 2015, from Series 15 and on, LEGO Minifigures have been releasing annually. Respectively, the release years have corresponded with their series numbers;
Series 15: February 1, 2015 (U.S.)
Series 16: September 1, 2016
Series 17: May 1, 2017
Series 18: April 1, 2018
LEGO Minifigures Series 18
LEGO officially announced Series 18 this past year in February 2018. However, various online outlets showed images even earlier last year. The party based CMF was then released in April 2018 to celebrate 40 years of the minifigure. From Series 1 through Series 17, LEGO included sixteen minifigures in each set. Series 18, on the other hand, showcased seventeen minifigures in total. Series 10 also included seventeen if you include the ultra-rare Mr. Gold (only 5,000 produced worldwide). We can therefore assume that the LEGO Minifigures Series 19 (71025) will include sixteen or seventeen fun-sized characters to collect.
New York Toy Fair 2019
This past year, prior to its April 2018 release, LEGO lovers opened Series 18 Minifigures early at the New York Toy Fair in February 2018. Youtubers, like "Assembled" even posted videos of the exclusive access.
It's possible that LEGO plans to do the same for the LEGO Disney 2 Minifigures Series (71024). As this series fits the schedule of the fair, it's unlikely we will get any announcements on Series 19 at this time. The New York Toy Fair is scheduled for February 16 – 19 in 2019.
The LEGO Movie 2: The Second Part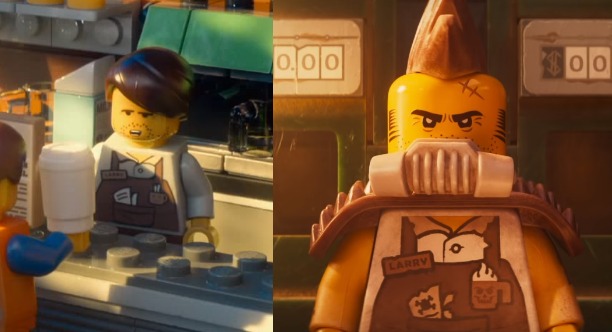 The next line of LEGO Minifigures series to release will feature "The LEGO Movie 2: The Second Part." The movie's release date is due February 8, 2019. The LEGO Movie 2 Minifigures (71023) are expected to also release on January 31st, 2019.
Potential CMF Series 19 Themes
As mentioned previously, Series 18 featured a party theme. By looking at historical LEGO Minifigures releases, much of the community predicts that LEGO will provide an unlicensed theme for the LEGO Minifigures Series 19. Prior to Series 18, the last minifigures series to have a theme (both unlicensed) was Series 14, released in 2015. Here are some of the community's and our LEGO Minifigures Series 19 guesstimates;
Video game
The LEGO 71025 series is expected to be unlicensed due to the LEGO designers confirming they will definitely make one unlicensed series a year. However, that does not stop the popularity of video games influencing the themes.
Video games are highly influencing the market. With the success of Red Dead Redemption 2, more cowboy/western minifigures in LEGO Minifigures Series 19 would be awesome!
God of War had a very successful release for Sony's PlayStation. Seeing a "Norse God" amongst our LEGO 71025 minifigures would be epic.
Following the video game trend, popular LEGO enthusiast and YouTuber just2good published a playlist of videos on CMF drafts for mega-popular video game Fortnite Battle Royale. Fortnite is a first-person-shooter and building game. So LEGO could definitely jump on that wagon, especially if the Overwatch video game LEGO series proves successful. Licensing would obviously be needed though.
Film
LEGO recently added a new medium leg mold, like in the Harry Potter and the Fantastic Beasts Series. Much of the community speculates the these new, shorter legs will be put to good use. Aforementioned YouTuber just2good even posted a video of the popular Netflix series Stranger Things concept! The new medium leg mold is a perfect fit here.
Previous Series
Series 16 included "Banana Suit Guy." Series 17 had "Corn Cob Guy." LEGO Minifigures Series 19 could very well add another fruit or vegetable Guy. Personally, I'd like to see a "Grape Guy." The minifigure could be dressed up in a sweet purple grape costume.
With Series 16 including a "female kick boxer", it's possible Series 19 will have a male kick boxer companion. It's common for LEGO to pair up minifigures.
Similarly, Series 15 included a "kendo fighter." It'd be great to see another kendo fighter so they can actually duel.
Series 3 came with a unique "Gorilla" minifigure. It's been that long since we've seen another animal minifigure. We'd like to see a giraffe.
2019 actually marks the 20th anniversary of LEGO Star Wars! We may get something to celebrate this.
More predictions
Other guesses/wants from the community include;
a centaur,
firemen,
camera operator,
more retro spacemen,
lady bandit,
medieval blacksmith,
1900s motorcar driver,
Conclusion
For now, we can only speculate which minifigures will be featured in the LEGO Minifigures Series 19. However, we can expect an assortment of unique and fun LEGO CMFs to add to our LEGO world. What would you like to see next year in LEGO 71025?
Summary
Article Name
LEGO Minifigures Series 19 71025 Rumours 2019
Description
Latest news, rumours and predictions for the LEGO Minifigures Series 19. We're predicting a August 2019 release for the LEGO 71025 CMF, after Disney Series 2.
Author
Publisher Name
Publisher Logo