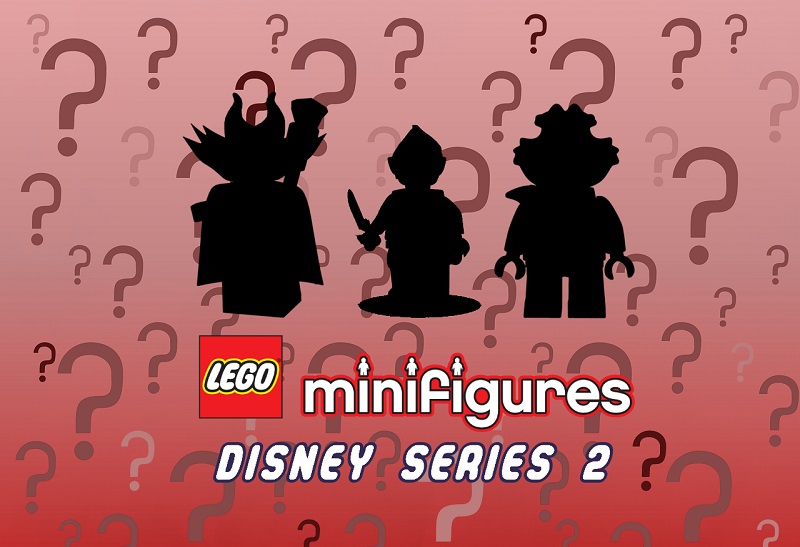 April / May 2019 will mark 3 years since the first Disney Minifigures Series was released. Now the wait is almost over for a sequel series. Fans are ecstatic for the LEGO Disney Series 2 Minifigures release, but the important question remains – what should we expect?…
LEGO Disney Series 2 Minifigures – 71024
The following updated guide is a compilation of all your early predictions from the community, news and what we know so far. So let's jump right in with what we know about LEGO 71024.
Release Date
Certain members over on Eurobricks have shared that the Disney Series 2 (DS2 for short) will be the second series of the year, with a release scheduled just two and a half months after the first series of 2019 (The LEGO Movie 2). As you can see via the image below, the series will be released in May (look in the bottom right corner)!
If the information above is true then the LEGO Disney Series 2 Minifigures will indeed have the set number 71024. This means that Series 19 will have the set number 71025 and will likely be released in August / September.
DS2 Minifigures Rumours
In the LEGO Disney 2 CMF, we can expect 18 minifigures to collect, in line with that of the previous Disney CMF (71012).
As everyone knows, Mickey and Minnie Mouse as well as Donald and Daisy Duck were all present in the first Disney Minifigures Series. Fans think this means Goofy is a given since he is a prominent developed character in the "MickeyVerse".
Other speculative posts point to Princesses as there was a lacking supply back in 2016. If we do in fact receive Princesses, I believe this will be a much deserved breather from mini dolls and also give the opportunity for fans who don't like minidolls to fill in gaps in their collection.
The long-awaited sequel to Frozen hits cinemas a year from now. Assuming we will see promotional posters before April, there's a small chance Frozen minifigures will see the light of day.
Community Wishlists
With the release of the second Wreck-It-Ralph film, fans are speculating (and wishing for) the lovable duo – Vanellope and Ralph. Do you think Ralph would work as a minifigure? (let me know in the comments!)
One thing I've learnt from engaging with the community is the collective knowledge of the mutual interest. With Disney, I have came to the realisation how many variants Mickey, Donald and other characters have. In addition, Mickey is the face of Disney so he is almost a certainty and since Minifigure Series only have original, exclusive characters (at the time of release), Mickey (if appearing) will have a brand new variant.
For me personally, I would like to see Mickey Mouse (Steamboat Willie Variant) appear. In the entire history of Collectable Minifigure Series, the only time we have had monochrome minifigures was when the minifigure was a mime or clown. This will not only be refreshing but we will have yet another iconic Disney character!
My Disney Series 2 Predictions
Wreck-It-Ralph
Vanellope Von Schweetz
Mickey Mouse (Steamboat Willie Variant)
Minnie Mouse (Steamboat Willie Variant)
Goofy (With Pluto)
Frozone
Belle (With Mrs Potts and Chip)
The Beast (With Lumière and/or Cogsworth)
Anna
Elsa
Sully
Mike Wazowski
Rapunzel
Snow White
Lilo
Scrooge McDuck
Winnie the Pooh (With Piglet)
Tigger
Let me know your wishlists for the LEGO Disney 2 Minifigures Series in the comments below.
Thank you so much for reading, until next time my friends!
Summary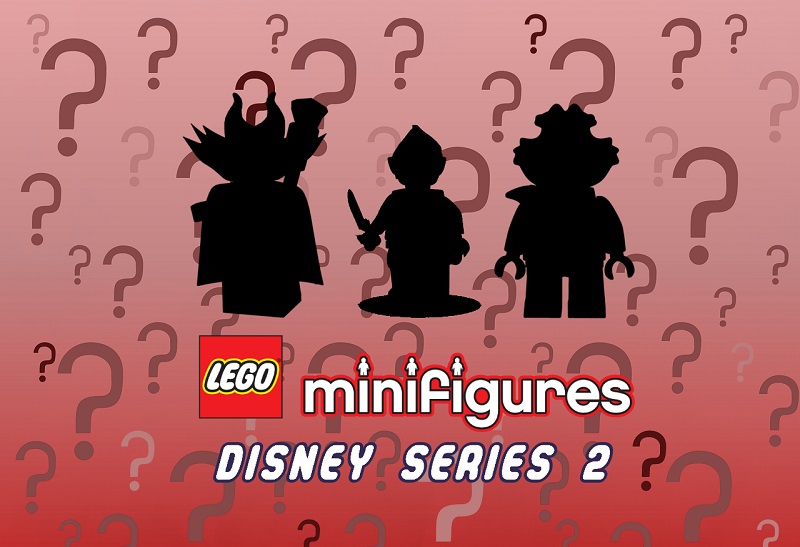 Article Name
LEGO Disney Series 2 Minifigures 71024 Rumours
Description
Fans are ecstatic for the LEGO Disney Minifigures Series 2 release in May 2019, but what should we expect? LEGO 71024 wishlist and predictions included.
Author
Publisher Name
Publisher Logo